Safety
---
Ensuring maximum safety of our roofers
619 Roofing has extensive procedures that ensure utmost safety of every single one of our employees.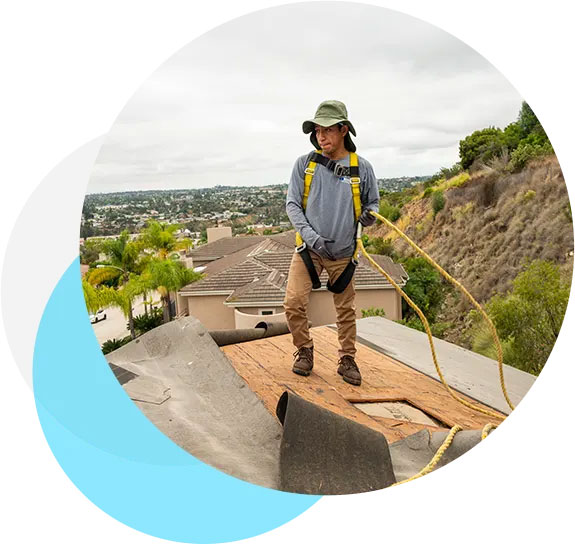 ---
We take safety seriously
Our roofers take exceptional care when performing roof inspections, maintenance, repairs, replacements, and installations across San Diego, Riverside County, and Orange County. This is how we ensure maximum personal safety and prevention of damage to our clients' properties. Our company places great emphasis on developing, implementing, and maintaining comprehensive and effective safety measures during our roofing operations. Heights, combined with slopes and slippage potential mean that roofs are extremely dangerous to work on. This is why we ensure adequate adherence to detailed safety procedures.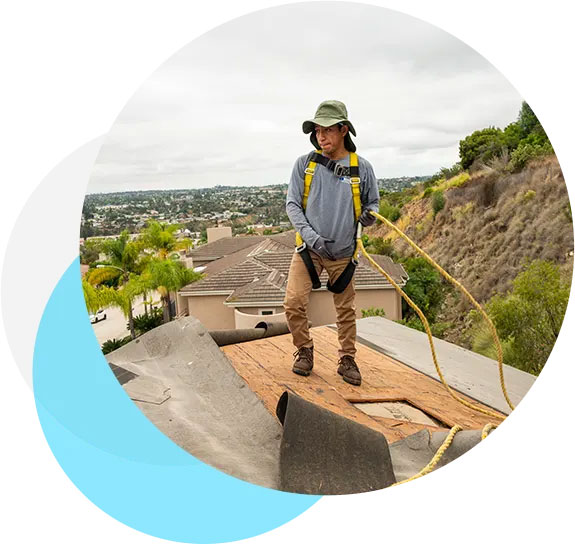 ---
We beat industry standards
We do all we can to boost the safety of all our roofers past established industry standards and averages. We provide adequate training to make sure every employee is familiar with adequate use of key equipment and tools. Mastering essential roofing tools, such as circular saws, nail guns, tin snips, and hammers means our roofers are able to use them efficiently and safely in different weather conditions and environments.
What's more, we train our employees on how to safely navigate sloped, uneven, and slippery surfaces. By holding regular Safety Huddles, we enhance our roofers' concentration, reset their focus, and make sure they get up on the roof in the right state of mind.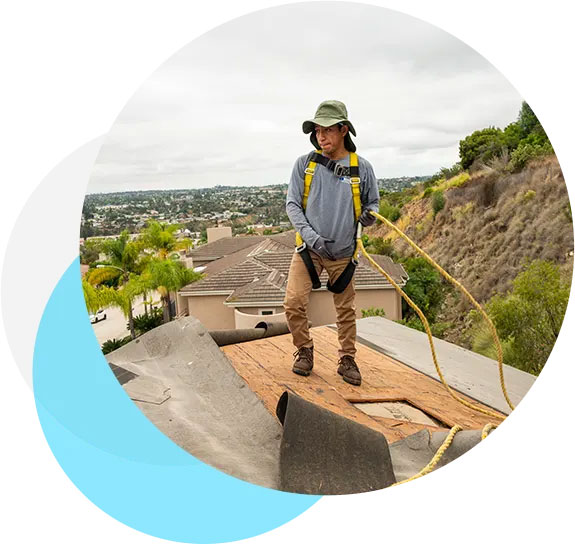 ---
Injury and illness prevention
At 619 Roofing, we have established a five-step approach for maximizing our roofers' safety and security. First, we train each employee to keep a clean and organized work area without excessive tools and equipment capable of jeopardizing their on-roof safety, as well as the safety of pedestrians. Wearing adequate footwear is one of our priorities, as it enables good traction. Also, we promote gloves, hardhats, and safety glasses in appropriate situations.
We then train our workers to implement stabilizers to properly secure ladders before using them in order to keep them steady and to prevent damage to your property's gutters. Once on the roof, we instruct our employees to clean all debris that could prove hazardous and lead to injury or fall. Finally, we plan out our schedule considering the weather, and our roofers refrain from working in sweltering heat and inclement weather.