Do you feel like your roof looks worn and old? Or do you simply want to transform your home by giving it a new modern look? If so, you may be wondering if it's time to have your roof replaced.
Sometimes, a roof will simply reach the end of its lifespan. However, that's not always the reason why homeowners choose to hire experts for roof replacement and roofing repair in San Diego. In many cases, not replacing an old roof can lead to serious issues later on if you don't watch out for the warning signs.
And of course, sometimes there is real damage to the roof that you must fix at all costs, a roofing emergency that must be taken care of as soon as possible.
Has the time come to have your roof replaced? Read on to find out.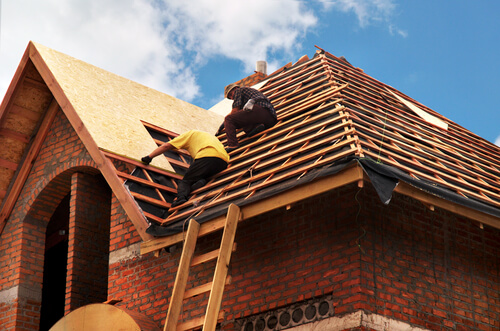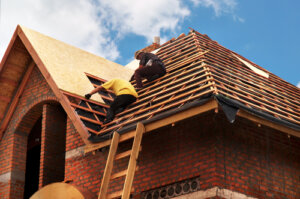 How do I know if my roof is bad?
Many homeowners only realize that they need a roof replacement once they are faced with a leak or a more serious issue. But how do you tell if it's time to get a new roof? Here are some tell-tale signs:
Your roof is simply too old. The age of your roof is the easiest way to tell if you need a new roof. A typical shingle roof has a lifespan of around 20 to 25 years, so consider replacing it if it's older than that.
The shingles are buckling and curling. If you notice that your shingles are losing granules or curling, that may be a sign that you need a roof replacement.
Missing shingles in the roof valleys. Shingles missing or falling apart around the roof valleys are a good sign that you may need a new roof.
Cracked or broken flashing. Damaged flashing around chimneys, skylights, or vents on your roof can easily lead to leaks. Examine these areas and consider upgrading to metal flashing if the existing flashing is made of tar or roof cement.
The roof is sagging. This one is quite obvious. Check the entire roof for signs of sagging, moisture, or rot and consider replacing the roof to avoid further damage.
How do I prepare for a roofing job?
If you've concluded that your roof needs a replacement, you're probably wondering what you can do to prepare for the roofing project. Here are some tips:
Remove or cover any valuables in the attic to protect them.
Mow the glass in your yard and trim branches near the roof to allow for easier clean-up.
Park your car in a secure spot to protect it from falling debris.
Move or cover outdoor furniture and landscape elements to avoid damage.
Turn the sprinkles of while the roofing technicians are working.
Keep your kids and pets safe if you won't be staying at home during reroofing.
Do gutters have to be removed when replacing a roof?
Many homeowners have trouble deciding whether they should have their new roof installed before or after the gutters. In most cases, the gutters will have to be removed before the roof installation, so it would make sense that you have the roof installed first. Uninstalling the gutters before installing the roof will prolong the entire process and may damage the gutters, so it's definitely best to have the roof installed first.
Is getting a new roof loud?
While the amount of noise may depend on the type of roof you're getting and the size of the job, a roof replacement tends to be a noisy project. If you don't work during the day when the roofing technicians usually do the majority of their job, consider leaving the house to run errands or unwind at La Jolla Cove.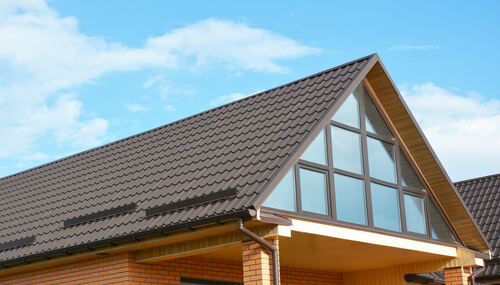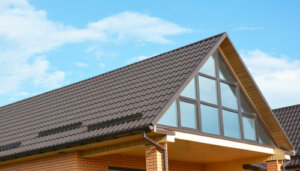 Choose the finest reroofing & roofing repair San Diego has to offer
So, you've decided that you want a new roof for your San Diego home. You're in luck! The leading roofing contractors in the area are here to provide you with top-tier roofing services, including premier roof repair, replacement, and tear-off. Give us a call and get your free estimate today!