How much your San Diego roof repair will cost is a question not even the city's leading roof repair professionals can answer right off the bat. Still, you want to know what to expect, at least in the ballpark, and whether you can fall back on your insurance in case of roof damage. Read on to learn more about the average cost of a full-on roof replacement and roof repair services in the city of San Diego. 
How much does it cost to repair the roof?
Although reroofing is not the only viable option, it is often the best one, provided that there is no need to tear off the roof and fully replace it. If you are lucky enough to only need a minor roof repair, you will not have to pay an arm and a leg. If you need a more extensive roof repair, on the other hand, it will cost you between several hundred to a thousand dollars on average.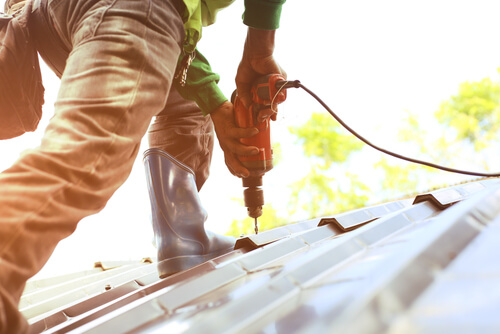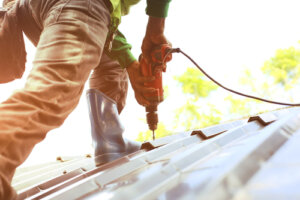 Can a handyman repair a roof?
A handyman is someone you call for minor repairs around the house. In general, their services are cheaper than those of a roofing contractor, which is the reason you might think it's a good option. 
But at what cost? For a roof repair, even a minor one, a handyman is not a good choice. First of all, they do not have the necessary training or equipment. They are also inexperienced at tackling extensive roof repairs. Perhaps they can take care of your clogged gutters and clean them, but if you need some serious work done, you need to schedule an appointment with a professional roofing contractor. 
After all, a roof repair is often a costly and time-consuming process. You do not want to take your chances by entrusting any work to be done on your roof to anyone other than an experienced roofing professional. Last but not least, knowing that your roof is in safe hands will give you peace of mind. Also, a professional roofing contractor will be insured and you will be protected from liability in case they get injured on the job.
How much does a new roof cost for a 1500 square foot house?
This depends on a number of factors, including the type and size of your roof and any other relevant circumstances. It also depends on the type of work you want or need done. Reroofing (installing a new roof over the old one) is one option, roof replacement (installing a new roof from scratch) is another. 
On average, you can expect to pay a few thousands of dollars for the reroofing of your 1500 square foot home and twice as much if you want a tear off and roof replacement. Your best course of action would be to schedule a visit from a roofing contractor for in-depth inspection and consultation.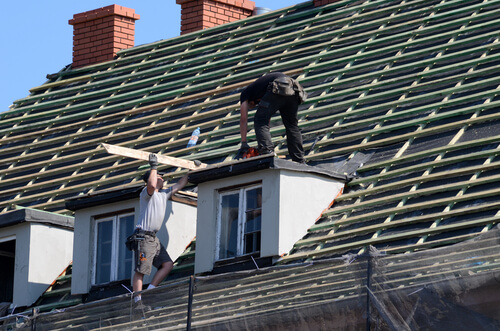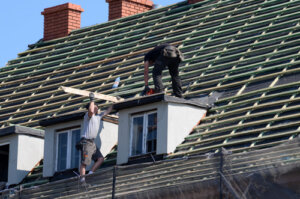 San Diego's number one choice for durable roofing solutions
Find out why 619 Roofing is a trusted choice of San Diegans, whether they own a residential or commercial property. We always go above and beyond to give you the best recommendations for your high-quality San Diego roof repair by taking into account your needs and your budget. Rely on our GAF and Owens Corning-certified roofers to perform your roofing service with meticulous attention to detail. We will also give you a satisfaction guarantee for further reassurance. Call today to schedule your first appointment!