If you live in a house that was previously owned by somebody else, you may not know for sure how old your roof is. While the roof on your property may look pretty new, being aware of its age can help you prepare for a replacement and avoid unpleasant surprises.
Estimating the age of your roof can be challenging. Luckily, there are several warning signs you should look for if you want to know if you will need to hire a roof repair service in San Diego at any time soon.
Read on to learn how to tell the age of your roof!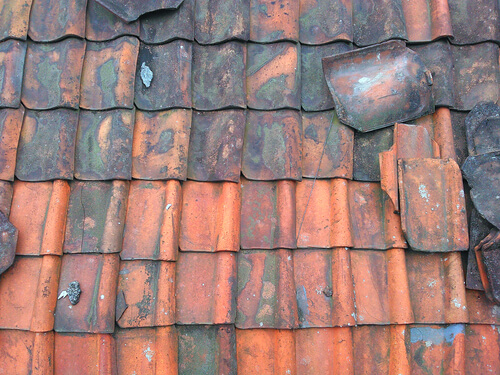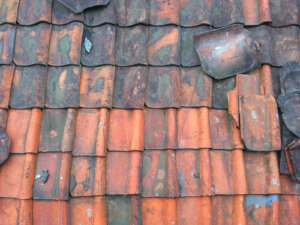 How can you tell how old a roof is?
Does your roof seem to be in good shape and you simply want to know its age in order to plan ahead? If that's the case, you can try contacting the previous owner of your house to find out when the roof was last replaced or installed. On the other hand, if you suspect that your roof is already quite old, look for the following signs of aging:
Curling or buckling shingles
Missing or loose shingles
Water leaks and damage
Separated or lifted flashing
Worn roof valleys
Large amounts of granules in gutters
Sunlight coming through the boards
Keep in mind that most of these warning signs start showing when a roof is close to the end of its lifespan. If you want to find out the age of your roof before it's too late, it's best to have reputable roofing contractors inspect the roof and determine the age.
At what age should a roof be replaced?
Noticing any of the above-mentioned signs won't necessarily mean that you'll have to have your roof replaced immediately. If your roof was properly installed and hasn't yet reached the age of 20, you could probably get by with repairs only.
If, however, you believe that your roof is nearing the end of its life, you should reach out to your roofing company of choice to get an estimate sooner rather than later. They will determine the age of your roof using top-grade tools and tell you whether a repair will do the trick or if you need a full replacement.
What type of roof will last the longest?
If you've determined that it's time for a roof replacement, you probably have questions about different types of roofing and their longevity. The material you choose along with proper installation will influence the lifespan of your new roof the most, make sure to discuss your options with your roofing contractors before you make the decision.
Here are the lifespans of the most common roofing materials:
Wood shingles and shakes last around 15-20 years.
Steel/metal shingles can last as long as 50 years or more.
Asphalt roofs can last anywhere from 10 to 30 years.
Slate roofs have a lifespan of 50+ years.
Tile/concrete roofs have a lifespan of 50+ years.
Built-up roofs last from 25 to 20 years.
Foam roofs can last 25 years and more.
Single-ply roofs can last 30 years and more.

We're your go-to roof repair service in San Diego
Sometimes, roof repairs just won't do the trick and replacing your roof is your only option. Luckily, you have 619 Roofing to rely on in your time of need. As the leading roofing contractors in the area, we'll gladly inspect your roof and tell you whether re-roofing is a good idea or not. Also, if you're wondering whether you can replace just a part of the roof and how to replace missing shingles, pick up the phone and give us a call!
If you decide to have your roof replaced, our dependable technicians will take all the necessary steps to ensure the optimal lifespan of your new roof. While they work, you'll get to relax for a little bit at Seaport Village, knowing that your roofing troubles will soon become a thing of the past.