Whether you're a homeowner or representative of a HOA, realtor or a commercial property owner or manager, you have the responsibility to make decisions in the best long-term interest of the property. And while you can afford to take certain types of repair or improvement projects lightly or put them off until a more convenient time, others are more demanding and require an urgent response. 
Case in point: roofing. Taking care of roof-related issues is time-consuming, complex and costly. So if you intend to make a smart investment in the roof on the property, you will need to consult professionals and think things through. A re-roof in San Diego is a viable option for your asphalt shingle roof, provided that it is your first one and that your old roofing is in decent condition. But is reroofing a wise solution in the long run?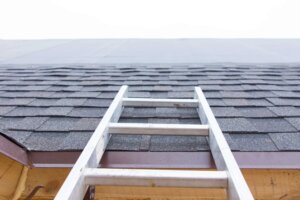 How long does a reroof last?
The roof is the part of the house that residential and commercial property owners everywhere tend to ignore and neglect. At one point, the damage may escalate to the extent that something has to be done about it, otherwise serious roof damage will not be the only thing you have to worry about. A re-roof can help you avoid this and other dangerous repercussions. 
Cost and time-wise, a re-roof is one of the simplest permanent solutions for your roof. The shingles themselves are durable and may last up to 40 years, but since structural damage beneath them is difficult to prevent, the average life expectancy of a re-roof is between 15 and 20 years.
How often should you re-roof your house?
You can re-roof your home or commercial property only once. Re-roofing it more than once is dangerous as it may compromise the safety of the roof structure and puts your property, belongings and personal safety at risk. 
When is a re-roof a better option than a roof replacement?
When repairing your roof is not an option, you have two choices: a convenient and budget friendly re-roof or a more lasting yet more complex roof replacement. Since a roof replacement is more expensive, more demanding and more time-consuming, many property owners opt for a reroof instead, if feasible, especially in the following circumstances:
You need to enhance the aesthetic appeal of your home fast
If you are looking to list your home, you may want to consider a re-roof, especially if your roof looks as old and shabby as it is. A re-roof looks just as good as a brand new roof replacement.
You are strapped for time or money 
If you have been caught off guard by your roof emergency and scheduling a roof replacement right now does not fit your budget or your schedule, a re-roof is an efficient and reliable alternative. Asphalt shingles on a 1600 square feet roof can be installed in as little as 1 to 2 days.
A properly executed re-roof is a worthwhile investment
Just because a re-roof is more affordable than a roof replacement does not mean it does not have the potential to be a lasting roofing solution, especially if your contractors offer a high standard of workmanship and use equipment and products from reputable manufacturers such as Owens Corning. Asphalt shingles used for re-roofing can last up to a staggering 40 or 50 years with proper maintenance. 
A quality comprehensive re-roof is always a better idea than replacing just one section of your roof: this spells trouble for your budget, the safety of your property and your belongings, even your personal health and safety.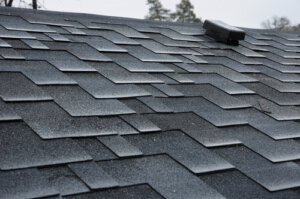 Dependable re-roof in San Diego for your long-term peace of mind
Even if you live in the sunny community of Pacific Beach and hardly ever worry about heavy rainfall, you need your roof to be strong and healthy. We can handle any roofing emergency professionally. Using cutting-edge tools and equipment and high-quality materials, we can restore the health and stability of your roof, the safety and protection of your property and your own peace of mind. 
Because a compromised roof may lead to health, safety and property damage risks, we strive to make your roofing troubles go away as fast as possible. Reach out to us today and put our experience and skills to the test!