Most Americans don't give much thought to their roofs. They simply count on them to keep their property cool and dry during hot or rainy days, and that's totally understandable. After all, there's no reason to fix or worry about something that isn't broken. 
All this changes when you decide to sell or purchase a residential or commercial property. Taking steps to ensure the roof is free of defects and able to fulfill its intended purpose for the next few years is crucial if you want to make a sound buying or selling decision. 
In other words, you need to have the roof inspected by a qualified expert who can provide you with a written roofing certification. But why are roof certifications so important? How do you know if you actually need a roof certification? Read on to learn the answers to these questions.
What are the 4 main benefits of having a roof warranty certificate?
A roof certification is a written document issued by a licensed roofing expert to certify that the roof in question isn't damaged in any way and should perform as expected for a certain period of time. This period normally lasts up to 2 years, but may be as long as 5 in some cases.
The 4 major benefits of having a roof warranty certificate include:
1. It enables you to make the necessary repairs
If you're selling a property, it's to your advantage to make sure the roof doesn't need major repairs, as this can reduce the value of your property and drive away potential buyers. By having the roof professionally inspected, you'll be able to fix anything that needs fixing or, if you can't afford the repairs, adjust the asking price accordingly. 
2. It informs the buyer about the condition of the roof
Most property buyers want to make sure the roof is in good condition before they proceed with the deal. In fact, mortgage lenders usually stipulate a roof certification for financing. By getting the roof certification before listing the property on the real estate market, the seller can give prospective buyers peace of mind and avoid requests for additional repairs. 
3. It puts you at ease
Unless you have a background in roofing, you likely won't be able to detect roof-related problems until it's too late. Aside from leaks, moss buildup, pest infestations, and overflowing gutters, a defective roof can have a hugely negative effect on a property's insulation. This translates into heat loss and increased costs of heating. 
A roof warranty certificate protects you against any eventualities that may occur while the certification is valid. Essentially, this enables you to protect your investment and prevent further damages to your belongings.
4. It increases the value of your property
A roof certification serves as written evidence that an important part of your property is in excellent condition. This can be hugely advantageous if you're looking to sell the property, as it basically guarantees to the buyer that they're not purchasing something that will require extensive repairs in the near future. 
Where can I get a professional roofing certification in San Diego?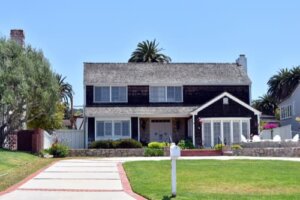 Whether you're planning to sell a house in Marston Hills, or purchase a commercial building at the heart of San Diego, you need to make sure you're making an informed business decision. This is where 619 Roofing comes in.
As the leading roofing contractor in Orange County, we're superbly positioned to meet all your roofing needs. Our services include residential and commercial roof certification inspections, installation, and repair. Our 24/7 emergency roofing service is available all year round. Reach out to us today.