You have put considerable effort, decades and thousands of dollars into your property. If and when you decide to put it on the market, it is only logical that you should go the extra mile to maximize the investment. Even a prime location of a piece of property such as Downtown San Diego cannot counteract visible neglect and damage.
This is one of the key reasons property owners decide to have their roof inspected and certified: an inspection buys them time to complete the necessary repairs and a certification boosts the property's value. Let's find out if you should have your roof certified, how you can benefit from roof certification and how roof certification costs in San Diego compare to roof certification costs in other areas. Read on!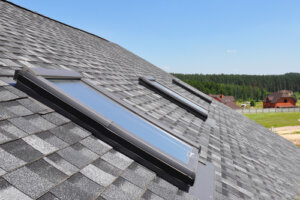 Should I get a roof certification?
One of the key reasons why owners decide to schedule a roof certification is because they want to put their property on the market. A roof certification can improve your odds of closing a sale successfully as it can reassure buyers they are making a sound decision and buying a piece of property with a strong and healthy roof they will not have to repair or replace for as long as the roof certification remains in effect. 
Since roof repair is one of the most demanding, most complex and most expensive forms of repairs there is, finding reliable roofing inspectors with decades-long experience in the roofing industry, roof inspections and certification is one of the first steps on the to-do list of potential property sellers. Roof inspectors can estimate and certify the roof's remaining useful life and in doing so, give any potential new owners peace of mind and boost the resale value of your home or commercial property.
Can a general contractor certify a roof?
Only a licensed roofing contractor can inspect and certify a roof. A roof certification is based on an in-depth roof inspection which can only be performed by professional roofing contractors. In the case of California, they are licenced by California's Contractors State License Board. General contractors cannot attest to the remaining useful life of a roof.
How do I know when my roof needs to be replaced?
A roof certification can only be performed following a roof inspection. During a roof inspection, you will get information on the following:
*Roof stability and structural health
*Condition of roofing materials and number of layers, if applicable
*Condition of ridges, caps, drip edges
*Soundness of gutters, drains and downspouts
*Quality of flashing around roof pipes, vents, HVAC units, etc.
*Quality of previous work and repairs
Based on the roof inspection, you will know whether your roof needs to be replaced or otherwise repaired or not. Namely, there are two potential outcomes if you are doing your roof inspection for the purpose of obtaining a roof certification:
*For a roof that proves to be free of defects, the roofing contractor will certify the inspection and estimate how much longer the roof is expected to last (remaining roof life). The roof certification can remain valid for a year or two, although it could be good for up to 5 years. 
*For a roof that does require repairs, the repairs need to be carried out first. Only then can the roofing contractor issue their certification. Since the roof certification issued upon repairs is technically used as a warranty of your roof, never put off the necessary or recommended roof repairs which fall under the warranty.

Efficient service, affordable roof certification cost in San Diego
Let us schedule you for a roof inspection combined with roof certification: an investment that is bound to be worth your while. In the city of San Diego and the surrounding communities, our name stands for excellence in the domain of roofing. We put ongoing and consistent effort into improving our practices, be it inspection and certification, repair and replacement or installation and maintenance of your roof. On top of that, our services are available at affordable costs.
Our goal is to not only help prevent property loss and mitigate the effect of normal age-related wear and tear of your roof, but also to help you maximize your property's resale value which a poorly functioning roof could compromise. Protect your investment with our written assessment of the remaining life of your roof. Contact us today!